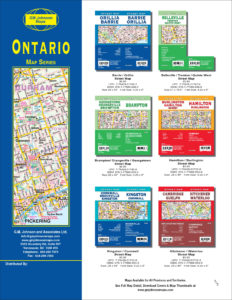 GM Johnson is one of the largest paper map publisher (over 650 map titles) in the United States has expanded to Canada! Canadians and visitors alike no longer have one option for a printed paper street map anymore because GM Johnson recently published close to 40 different street / regional / provincial maps of Canada. By spring 2018 GM Johnson expects to have over 50 titles published including several Map Books. GM Johnson now is one of the largest map publishers in North America and can wow the population with our colourful and quality product.
The above sales sheet is 1 of 3 pages for the province of Ontario. We have sales sheet (pdfs) for the rest of a Canada on this web site for down loading.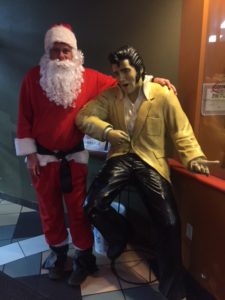 Last year we produced 13 new maps in addition to 34 Canadian maps.
Streets maps of: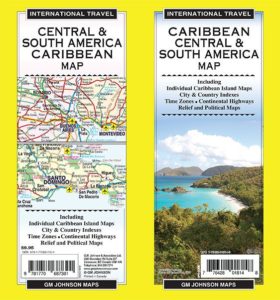 GM Johnson is proud to announce the appointment of Clint Johnson as Business & Product Development Manager. Clint is responsible for the Canada Wide Mapping Program.